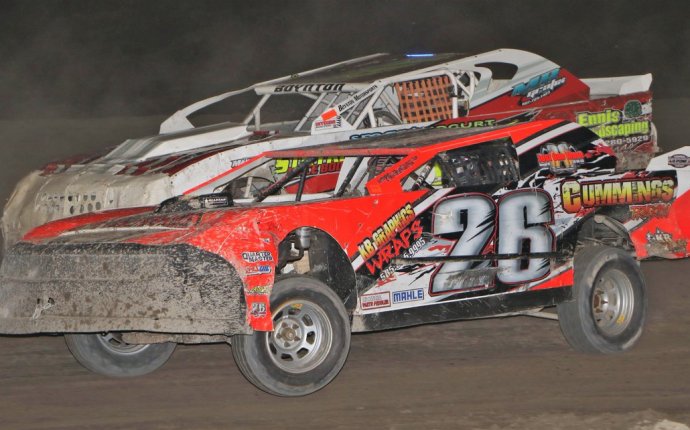 Area Auto Racing News Photos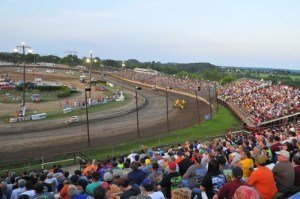 In 2016, Thunder on the Hill will kick off its 27th season having completed one-hundred-and-eighteen events having divvied up over 4 million dollars to competitors in a variety of divisions, making Thudner on the Hill one of the most lucrative and diverse special event programs in the region.
The idea for Thunder on the Hill dates back to 1990 when URC Champion Dave Kelly approached well known racing publicist and official Bob Miller, with an idea to promote an open cockpit 410 Sprint Car event. Miller and Kelly's conversations would lead to a meeting with Grandview Speedway owner's Bruce and Theresa Rogers, who could bring the final piece to the puzzle, the perfect facility for such an event.
With everything in place, their attention quickly turned to making the event a success. With Grandview's tight, tricky and often wicked 1/3 mile oval providing the battlegrounds, there was some question if the central Pennsylvania sprint drivers would support the show. Kelly assured everyone that an attractive purse would be the key to bringing the sprint cars to Grandview Speedway. After digging deep into his pockets to post a healthy purse, Bob Miller needed to bring his dedication to the table and make sure that the fans would fill the Grandview bleachers.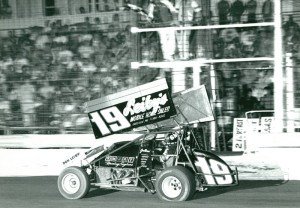 Miller was insistent that the event should have a name to separate it from the rest. "Thunder" would appropriately describe the sound of sprint car engines, but how could they include Grandview, the hosting track that sits "on the hill" in Bechtelsville, PA in the event's name — and at that time, Thunder on the Hill was born.
The inaugural Thunder on the Hill events, in 1990, were a huge success. Capacity crowds came out to see Central Pennsylvania's best drivers pilot their big-wing sprints around Grandview Speedway. With Grandview's seating so close to the action, it's impossible to leave without hoping that the next Thunder on the Hill event is just around the corner.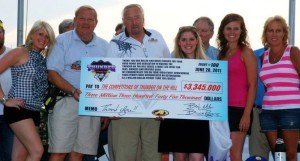 From 1990 through October 2015, Thunder on the Hill has presented a total of 118 events that paid out over million dollars. From the 410 sprints to the World of Outlaws, All Stars, CRA, SCRA and USAC Wingless Sprints, URC Sprints, KARS Sprints, ROC Modifieds, DIRTCar Modifieds, Legends, Late Models, NASCAR Modifieds, World of Outlaws Late Models, ARDC Midgets and Mini-Sprints, Thunder on the Hill has expanded to offer plenty of variety for every race fan.
Thunder on the Hill will present its' 26th season in 2015, with a continued effort of making a difference to pleasing the all-important race fans and competitors. Be sure to provide your thoughts and opinions since they are a very important step in building future Thunder on the Hill racing events.
Thunder on the Hill events are always jam packed with the popular promotions including:
FREE! Pre-Race Pit Tours
FREE!Inside/Out Promotion — where fans can watch hot laps from the infield
Social Media Ticket Give-a-ways
Low Down & Dirty Pre-Race Meet and Greet
Joe "The Pizza Dude"
Parade Lap Fireworks Display
Source: www.grandviewspeedway.com