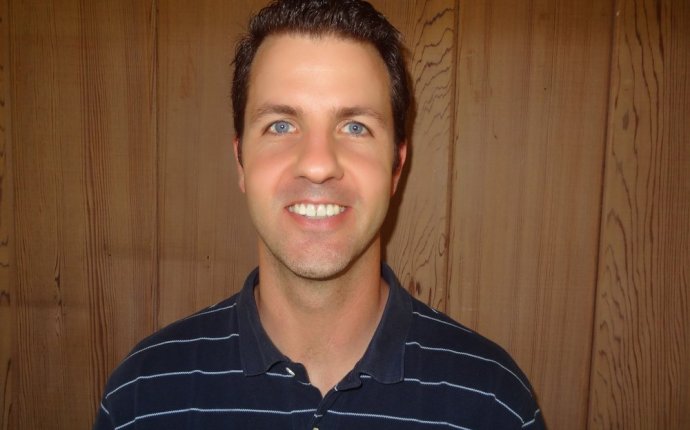 Andys Auto Sports Review
798 Lighthouse Ave
Ste 303
Monterey, CA 93940
(800) 419-1152
Hats off to Andys! whew! My rear suspension was dropping on my Rover! Turns out I needed a rear air spring. I called Auto*one and O"Rei**ys in town and they wanted $200 for the part. I figured that was a decent price until I googled Andy's. I saw the same item on their site for $43.00, I called and spoke to an agent who was really cool about placing the order for me. I called two days after I purchased to see when it was shipping to me so I could make an appointment with a mechanic. Kimberly, in customer service, gave me a tracking number but before we hung up, she had already tracked it for me and said it was scheduled to be delivered the next day. It was!! Part is now installed and I am so grateful that I called them. I get bad reviews, never really know if you can trust a company but. they delivered this time and if ever I need something, I plan on calling them first. They have a feature on their site that does price comparisons so you know where to find the part you need for the right price, either Andys' or somewhere else! I like that!
After posting my review, the owner of Andy's contacted me and rectified the issue, thank you.
Do not order anything from their site! I had called in asking if they had an addco sway bar in stock and the salesman told me they had 3 on the shelf and that it would ship out that monday as I was placing the order on friday as they don't ship on the weekends. I received an email that evening stating that it would ship out that wednesday. Not a huge hassle as it was only a few days more. I went online to take a look at some of the reviews and the bulk were stating that they lie to you and tell you they have it when they do not. I placed some calls and sent several emails to find out the status. After calling the manufacturer directly this morning, it appears that they have not shipped this part to them in a long time and further more this product is on back order without an eta. THEY FLAT OUT LIED! If you enjoy being lied to and waiting indefinitely for your product, hit them up. If not, take your money to a more reputable business.
Don't trust Andy's Auto Sport.they charge your credit card and don't tell you it's going to take 6-8 weeks to get the parts. Get your parts direct from the supplier or makers if you can as Andy's is just a middleman that stocks nothing and charges his fee.
I ordered four epic exhaust tips that unfortunately didn't fit my car; The responsiveness and concern demonstrated by the Team at Andy's Auto Sport in helping resolve my mistake leaves me confident in recommending them as merchants!
I have purchased quite a few body kits from these guys. They have great pricing and great shipping turn around time. We have a shop and we sell and install their Extreme Dimension kits. Love their customer service as well. Very easy to talk to on the phone and through email. They have great pricing, and is typically discounted from the manufacturers retail price. Will be doing business with them again.
I love it when I order something for delivery and 1) I get status emails that keep me posted on my order and 2) my order arrives way earlier than promised! Another really cool thing I noticed in my status email was a link to their learning center which contained a video on how to install my part! I checked out more videos in their Andy's Auto Sport TV section and it got me excited about other parts that I'll eventually be getting down the road. I highly recommend Andy's and look forward to ordering from them again!
I have my project car rather than buy stuff all over the place I decided I'll just stick to one shop. I heard Andy's was pretty good so I called them up and just started asking for parts that were hard to get. They took my number and surprisingly called me back and could get them. I found their customer service was great, pricing was awesome and the parts arrived very promptly. I have a new car now and will definitely be buying from them again!
I would give 10 stars if I could because this place has the best customer service ever. I called them about my order and they immediately answered not like some companies that take forever to answer calls. They said my item would ship in 7 days it only took 2! I am super impressed with the fast shipping and bubble wrap they carefully put time into making sure my item arrived at my house safely.
I don't write a whole lot of these but when I experience good service I like to pass it along. I am slowly building a track car and a lot of this is new to me. Go to any automotive enthusiast site and you will find hundreds if not thousands of products. If you don't exactly know what you are looking for it can be difficult to source the proper products. I have worked with Pablo at Andy's automotive and he has been very helpful educating me on products and ordering the appropriate parts. Some times things do not go right or there is a misunderstanding and for me the way a business handles an issue is the primary reason why I become a repeat customer. I ran into an issue ordering a seat as I was trying to match it to a mounting bracket that that Andy's Autosport did not sell and I order the wrong one. Very quickly Pablo addressed the issue and helped me to order the right seat that would match my application. Response and remediation was quick and is why will source as many products from them as i slowly build my track car.
Source: www.yelp.com