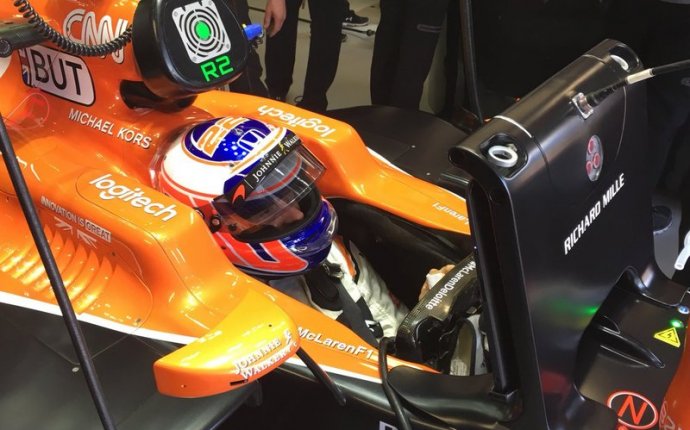 Autosport Live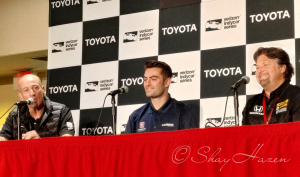 Andretti Autosport announced today in Long Beach that Jack Harvey will be piloting their 5th entry for the 101st Running of the Indianapolis 500. AutoNation will be sponsoring Harvey in the No. 50, signifying the 50 million customers that AutoNation has served. Jack will become part of their Drive Pink campaign in June, after Ryan Hunter-Reay's time with them in May. Marc Cannon, COO of AutoNation expanded on the initiative,
"At AutoNation dealerships throughout the country… if you go in for service or you buy a vehicle, we put pink plates on there. If you make a donation, we match that donation. In just three years, we are about to break $10 million."
Harvey confirmed that his car will have a pink influence to it this year in support of the Drive Pink breast cancer initiative and he's very proud to have the opportunity. May will mark Jack's first time in an Indy car. Team owner, Michael Andretti explained why he sees the 500 as the best place for a rookie to start their career in IndyCar,
"I think for a rookie, Indianapolis is the best place to start because you get a lot of track time. At a place like the Grand Prix, you literally get two 45-minute sessions and you're getting ready to qualify.
Indy, you can take your time building up to things, things like that. I think it's a much better environment for a rookie. I never have a problem starting a guy at Indy on the oval because of that…"
Andretti also spoke on the contribution Jack will be able to make to the overall program. They run an additional car every year and the strategy really benefits all the full-season drivers as well as the rookie or one-off that signs with them in May. While Harvey does not have experience in an Indy car, he does have experience at Indianapolis Motor Speedway, having won on the road course and the oval while running Indy Lights in 2015.
Harvey has an impressive resume from his 2 years in the Mazda Road to Indy. He was a driver for Schmidt Peterson Motorsports and finished 2nd in Championship points both seasons. His 6 wins over 2014 and 2015, came at 3 venues – back to back wins at Mid Ohio, as well as Sonoma in 2014 and then the aforementioned victories at IMS.
Andretti Autosport has won the Indianapolis 500 4 times, the most recent being last year with rookie, Alexander Rossi. The team is invested in the growth of the series and bringing up young drivers into their chosen career path by fielding entries in Indy Lights in addition to their 4 full-time entries in the IndyCar Series.
Harvey has been out of open-wheel for 18 months and is itching to get back in the car. He is up for the challenge and well aware that 'expectations are extremely high' but for very good reason. The Brit is committed not just to the Month of May, but he is fully prepared to commit 100% to an IndyCar career in the United States, should a more extensive opportunity grow from this time on track,
"We are putting every resource I have right now into a long-term career in America. I have no plans to go back. I'm happy here."
Source: livefullthrottle.net